Sitting all alone, staring at the blank Word Doc on your PC, perhaps wondering how you will write your research paper on Instagram isn't so exciting.
'Insta,' as it is fondly referred to among the vast millennial populace, is a social networking platform that brought a different approach to socializing.
And almost every college and university student today has an Instagram account.
Like writing an ordinary research paper, this one can be easy to draft. Yet, when it comes to how to write a research paper on Instagram, not everyone finds such a topic easy.
Not every student will analyze how it primarily focuses on visuals and or why it's most prevalent among the youth.
Some may even overlook talking about its uniqueness and the impact it has on society.
If you are dissecting such a topic as how to write a term paper on Instagram, there are a couple of factors you might need to have in mind.
But before that, first understand that writing every research paper is no kid's play – it is complex and time-consuming.
You will have to undertake in-depth research on the Instagram phenomenon and support your views and arguments with valid points.
---
Step-by-step guide on how to write a research paper on Instagram
On paper, writing an essay on Instagram may sound a bit intimidating.
Few scholars have probably done something on Instagram before, and even those that exist don't capture the data and insights you may need.
Thankfully, with just the right checklist and a guide on how to approach it, you will seamlessly ease through such an essay.
Consider the following step-by-step guide to write your research paper on Instagram – it will undoubtedly make the whole task a lot more painless.
Understand the assignment

Come up with a topic

Preliminary research

Formulate a thesis statement

Create an outline

Writing, proofreading and grammar checking

Reading and submission
Step #1: Understand the Assignment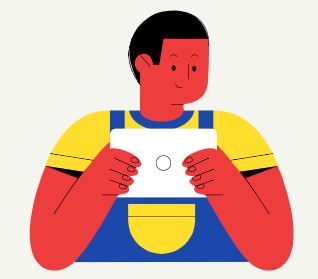 There's no better approach to successfully completing an instagram research paper than having a proper and thorough understanding of the task sheet.
This may appear a little too obvious, but it is very crucial that you get familiar with what you are going to write on.
To write an academic paper on Instagram doesn't mean you dive right into the essay, even before you start researching.
Spend time reading the assignment, paying more attention to the grading rubric, and any other material you might have received.
Next, come up with a fact sheet detailing what you have understood. Basically, a fact sheet should contain the main aspects of the task at hand.
Some of the critical aspects to consider would include the following:
Reading the assignment carefully, maintaining a keen eye on the factors you may need to seek the professor's clarification.
Identifying the goal of the research paper, its deadline, and how it should be formatted before submission.
Coming up with a list of bullet points pertinent to the subject – you will be crossing them as you write.
Still, writing a research paper on Instagram means you must also figure out the timeframe required to get the job done.
You ought to be realistic with your timing while maintaining a keen eye on the word limit lest you go beyond the optimal word count.
Make sure you highlight the purpose of writing the paper. Make sure you inform, persuade, or encourage your audience on the subject matter.
Step #2: Come up with a Topic
Once you have a firm grasp of the assignment, you will then pick a topic you will be writing about.
Choosing one can be a little daunting, although you've got a leeway on what a perfect topic can be. Ideally, a subject for your essay on Instagram could be anything you are passionate about.
It can still be a controversial topic, as that will give you an edge in arguing out your points objectively.
Many students do come up with a topic for a research paper using the same-old way; brainstorming. Others even consult their fellow students or professors.
Perhaps the simplest way of coming up with a topic is using the actual assignment as the roadmap.
This method tends to fit in perfectly well since it gets a lot easier to draft the paper. However, regardless of the topic chosen, it isn't necessary that you go for something you love.
Instead, use the topic as an eye-opener – let it be an opportunity for you to learn something new. It must be original and specific, easy to research, and still suitable for the criteria of your assignment.
Remember, writing an essay on Instagram means you are among the first few scholars to tackle this social networking site.
See our list of : Best NBA research paper topics
Step #3: Preliminary Research
Finally, the real job begins –research. The rule of thumb at this stage is simple: use as many different sources as possible.
That includes journals, books, authority websites, and Instagram itself.
Researching about Instagram for a research paper won't be as elaborate as you could guess.
You will need to skim, focus on reliable resources, and pay attention to every piece of information you gather.
Most importantly, do not use the resources at hand to verify what you already have in mind.
Instead, choose to 'contradict' your account by studying Instagram intensely, focusing on how you can avoid confirmation bias.
A great tip would be to look at the following questions keenly.
If there is anything that Instagram users don't know about the App.
If there are any debates, you can research and address them.
If you have a unique approach to the topic at hand.
Any recent developments regarding Instagram that could impact on your research paper.
Wikipedia isn't the best source of information. But using it as a point of reference is a lot better as it expands your mind.
And so, use what you gather from the web, especially Google search and Wikipedia, to dig deeper.
Academic databases may not yield much, but journals and peer-reviewed articles on Instagram will definitely come in handy.
Most importantly, don't ignore any information, even if it is contrary to your belief. In fact, anything that goes against your findings could be great for justifying your position.
Remember, writing a research paper on such a novel topic as Instagram means you dig deeper and gather the most factual, insightful and informative data.
You are more of a 'pioneer' or a 'trailblazer,' so don't mislead those who will come after you. Ensure your paper is on point.
Step #4: Form a Thesis Statement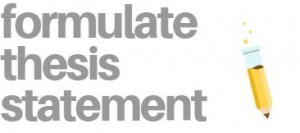 After you've understood what is required from you and subsequently researched about it, the next thing would be to lay bare your opinion, argument, or assertion.
And articulating your points means supporting your central evidence with facts and data.
Basically, this is where you establish the purpose and position of your research paper. If your research paper on Instagram was a question, then your Thesis statement must be an answer.
And your answer ought to be specifically concise, contentious, and coherent in summarizing your position. Every single paragraph should support your central claim.
There are several ways of writing a Thesis statement, but just to give you a glimpse, consider the following:
This research paper explains the impact Instagram has had on the youth.
This essay is about Instagram and its policies on data usage.
I wrote about views on Instagram in the present-day age of free data.
IMPORTANT!
Forming a thesis statement may appear a lot easy. But make no mistake; this is where most students fail. And they fail because:
They make their statements a little too vague.
They don't create a strong, arguable thesis statement.
They write an obvious fact, a cliché, or refine an already-done piece.
To avoid falling into the same trap, consult your professor or a trusted educator. Ask them about what they think about your most preferred statement and make the necessary adjustments accordingly.
Step #5: Create an Outline
Now you are at the prewriting stage. And that means you need a guide that would keep you on the right track once you start writing.
The best outline for a research paper on Instagram should essentially list down all the main topics to be covered.
It also has to highlight all the key arguments and evidence you found out after your research.
And so, when creating an outline, think about how you would like your research paper to look like.
No need to be a little too formulaic, but make the format somehow decent and easy to follow.
Ideally, be sure to break the whole piece into specific parts, sections, and subsections, each with its heading.
Don't ignore the core parts – introductions and conclusions.
Step #6: Writing, Proofreading and Grammar Checking

You could be feeling happy that this is the last part of writing a research paper on Instagram. But don't celebrate just yet – until you have the final draft ready.
Your first draft turns your rough ideas into arguments, while subsequent drafts add more flesh into the paper.
As you begin to write, don't strive to be a perfectionist. Don't even start worrying about which words to use, finding the perfect grammar combo, or drafting a juicy title.
You will discover a lot along the way. Right now, simply go on writing!
Write from scratch and use your own words to avoid plagiarism. In case you quote something verbatim, just cite your source.
As for works paraphrased, give credit to the source as well. Anything obvious about Instagram won't need any justification from you.
Polish your paper using the leading grammar-checking software. Leave that to Grammarly, Strunk, and any of the leading resources.
Editing for grammar isn't a one-off procedure – you do it several times.
Step #7: Reading and Submission
Take a day's break after finishing up writing your research paper and take a breather. Upon coming back, go through the whole piece, word-for-word.
You will notice any mistake that could have escaped your eyes.
This stage is also great for you to counter-check the paper against your findings.
It is still acceptable to reach out to your professor for help at this stage.
If you feel the paper is perfect and you have given it your best shot, submit it.
Also see: How to write a 7 page paper 
---
How can we help with "research paper on Instagram" ?
Essaysanytime is a reputable online writing service that will take care of all your academic needs. We deliver high-quality essays, research paper on Instagram, term papers, proposals, dissertations, thesis, speeches etc.
We will offer you quality services to ensure you score high grades while ensuring STRICT confidentiality. Try us today!
Please watch the video below on how to write a research paper