Thinking of making your paper longer? Have you tried different ways with no success?
As a college professor, I have come across papers that students attempt to make longer with no success. They may think they are doing a pretty good job of hiding their efforts.
However, someone with my experience can spot them with little or no effort
Here are some of the ways that you use to make your college paper longer. You can use one or a combination of many
---
How can I make my essay longer
You can make your essay longer by adding citations to your work, making use of proper quotations using transitional words, being more descriptive or hiring an expert to make your paper longer.
These making your paper longer hacks will work and your professor will never find out you used any tricks to make your essay appear longer.
Cite Your Work
You can easily make your paper longer by adding citations to your paper. As you do this, ensure you add quotations to increase the word count.
Keep in mind that for citations to work, you need to cite them in the correct format and use credible sources.
Make use of Experts quotes
If you are looking for words to make your paper longer, then make proper use of quotations.
This is a genuine way of increasing word count without giving me the idea that you are not looking to make your research paper longer. Remember not to fill the whole paper with quotations.
Ensure you also add your own words to ensure the paper flows and blends naturally with the quotations. Also, make sure you format and cite them correctly.
Also see: Is paraphrasing cheating in college? 
Use Transitional Words
Transitional words can make your college paper longer. However, too many transitional words in a paper can make the content look too wordy.
So, it is upon you to be smart about it and go through your work carefully before submission. When used correctly, transitional words can improve the readability of your work.
Some of the transitional words you should consider using on your paper are; because of that, draw to your attention, in the event that, among others.
Be Descriptive
You can make your paper longer by really getting into details about a particular idea.
For instance, if you have an idea about cleaning your house, get into details about the areas you should focus on, including the detergents to use.
However, you should always remember that if you focus more on a particular idea, you may end up making your work look too wordy.
Hire the Services of an Essay Writer
One of the best and overlooked ways to make your paper look longer is by asking a professional to write my essay for me cheap. An essay writer focuses on delivering quality to their clients.
So, they will take their time to come up with a well-researched paper that has reached its word count without much struggle.
Students struggle to reach their word count because of two things; they start working on a paper when the paper is almost due or when they are not well versed with the topic.
Students try to make their paper longer fail to realize they are doing harm to their content. Though some of their tricks may seem ideal, instructors can easily notice them when going through the paper.
However, this doesn't mean there are no legit ways to add word count. The above ways show you the tricks you can use and those you can avoid when writing your paper.
Simple tricks like increasing your fonts and plagiarizing are among the ways that no longer work.
Also see: Is it wrong to buy an essay online? 
---
Tricks that no longer work in making your paper longer
Nevertheless, this doesn't mean there are no legitimate ways of making your paper longer. But for the sake of warning students, here are the tricks you may think are working, but you should avoid them.
Avoid Too Much Line Spacing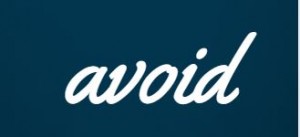 I cannot stress this enough, avoid line spacing in an attempt to make you college paper longer.
The majority of students assume that as college professors, we cannot tell the difference in line spacing.
Well, the truth is, we can.
I can tell the difference between double spacing and single line spacing.
Increasing Font Sizes
Like line spacing, we can tell the difference in the font sizes of your works. The standard font for most college papers is font 12 Times New Roman.
But students will try to manipulate fonts by increasing them to either 12.5 or 13. This may seem like a pretty genius move, but we can notice the difference.
Sometimes professors may not specify the type of font to use. In this case, students try to manipulate them by using bigger fonts such as Ariel Black and assume we will be okay with it. The truth is, we can tell.
Wordy Content
You've probably come across someone who keeps rambling about something, making you lose the storyline. Too many words will make a good story lose meaning.
I have seen students assume that adding words to their paper will increase the word count. Technically, it does, but a wordy sentence or paragraph is dull, and your ideas may get lost.
I have read papers that had a great introduction, but the rest of the body was boring. So, the excitement dies down, and the will to finish reading the article diminishes.
Another way that students make their papers wordy is through adding complex words.
I know you may want to appear sophisticated, but using complex expressions is not ideal. Simple words are much better and easy to process.
It's merely like cooking. Adding too many spices and herbs is not suitable for the taste of the food.
Plagiarizing Your Work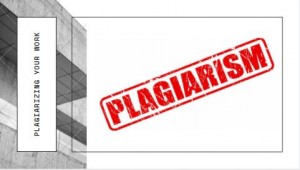 Some students still copy work directly from the internet and paste on their word documents then submit them as their own.
Plagiarism may increase your word count, but it is not an ideal way. Copying pasting is not only a lazy way of doing your assignments, but it also shows academic dishonesty.
Some students also think that if they submit writing that they had previously written is not plagiarism simply because its their own work.
This is self-plagiarism and will land you in serious trouble if your professor decides to report. You can get expelled for submitting plagiarized work.
Also see : Which is better to use when checking plagiarism; grammarly or turnitin
Using Too Many Quotations
Quotations are not bad; in fact, they increase your word count. They can make your paper look like you took your time to research.
However, what I see most students doing wrong is using too many quotations.
Too many quotations on your paper can make your college paper seem less personal.
You will miss the scope of highlighting your own views, which is beside the point of the paper.
The standard rule for using quotations on your research paper is not more than 20%
Writing without an Outline
An outline is an essential part of your paper, but most students fail to create one before working on their assignments. An overview is simply a guide to help you write your paper. It has points that will help you know the topics and subtopics to write about.
I can tell a paper written with an outline and one written without. If you write a paper without an outline, you will make the mistake of repeating points. You may also miss out on some of the points that you should have focused on, making your work miss the right flow.
Final thoughts
Looking to make your paper longer? Hiring an essay writer and including quotes in your work are some of the best ways to make your paper longer.