Are you looking for a way to cheat Unicheck? According to a study by Psychological Record, about 36% of university students have admitted to plagiarizing their academic written material. Acts of Plagiarism have been around since ages, but the word "plagiarism" was put in the dictionary about 250 years ago.
Each year, new cases of plagiarism are being discovered thanks to advanced plagiarism checkers. For instance, in 2017, Eduardo Martins's images were proven to be plagiarized. This was after years of being operational and acquiring a considerable following.
There are several plagiarism checkers, but one that is most preferred by academic institutions is Unicheck.
Unicheck is an online plagiarism checker that was initially known as Unplag when it was launched in 2014. In 2016, Unchecker integrated with Google Classroom, becoming the first plagiarism checker to do that.
Unicheck detects any similarities in the form of citations and references in writing. The plagiarism checker can also detect any changes inform of replaced alphabets in a text. It works by comparing written documents with written materials on web pages, internal library, and open source. It then presents a report by highlighting all the similar texts with the original versions and even proof in the form of a link.
However, even with all the credibility, you can still find ways to beat unicheck plagiarism checker. Here are the different ways to do that.
---
How can you beat unicheck?
Essentially, you can beat/cheat unicheck by ordering a custom-written paper, paraphrasing, changing the format of the document, fabricating references, inserting images and getting material from a different language and translating it to another language. 
Order Your Paper from Writing Service
One of the best ways of cheating Unicheck is ordering a paper from a writing service. Essay writing service helps students deliver high-quality assignments. The writing services hire a team of professional writers who write and edit your work before submitting it.
All you have to do is, give out the details of the work you need, including the number of pages, no. of sources and the deadline. The hired professional will then work on your paper and submit error-free and original content. This is arguably one of the recommended ways to avoid any detection by Unicheck.
Also see: How to beat Urkund plagiarism checker
Paraphrasing
You can also paraphrase the written text. Unicheck works by following the sentence structure in a paragraph to detect any acts of plagiarism. Simply, take the paper you want to paraphrase and go through it carefully before you paraphrase. Use your own words correctly and ensure the sentences makes sense.
If you find it tiresome, you can always use paraphrasing tools to help with the work. The tools help to generate high-quality content without any instances of plagiarism.
However, one thing you should keep in mind is that Unicheck can detect paraphrased content. To be on the safe side, you need to use in-text citations to acknowledge the source of the writing.
Find out: Is paraphrasing cheating in college?
Try Changing the Format of the Document
If you want to beat Unicheck without too much hassle, try changing the format of your document. Many students swear to this trick. All you need to do is change the text into PDF format because it won't work on word documents.
PDF files have a second layer, the text layer, which can be easily manipulated to cheat the plagiarism checker. All you need to do is change the text to mojibake then submit it to Unicheck. The tool won't be able to read garbled words; hence the plagiarism will be 0%.
Fabricate References
You can easily fabricate references to cheat Unicheck, considering there are no techniques to detect this. All you have to do is come up with your references of names and books.
Insert Images
You can beat Unicheck by inserting images with texts then check it on the plagiarism tool. It is hard to detect plagiarism when you do this; however, you have to be creative. Unicheck can detect signs of plagiarism by eliminating the added images and formatting, leaving the original text.
To be on the safe side, you need to combine this method with other cheating tips such a paraphrasing. This will prevent any form of detection.
Translation
You can also beat Unicheck through translation. This means taking material that is in a different language then interpret it in another language. This method is quite easy, and Unicheck will struggle to detect it, considering it doesn't have any techniques to identify it. A new technology, called Emma, which is self-learning authorship, will soon be available. The method will be able to detect any form of translation in a text.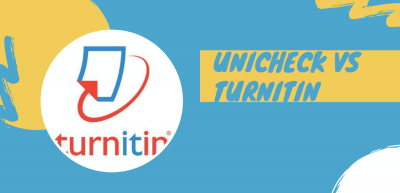 ---
Unicheck vs. Turnitin Plagiarism Checker
You have probably asked yourself which between Unicheck and Turnitin is best at preventing plagiarism. Well, the answer will depend on several factors.
Affordability
Unicheck is quite affordable compared to Turnitin. The essential package is also free in most countries in Europe and America.
Simplicity
One of the things students prefer is simplicity when it comes to checking for plagiarism. It's such a hassle to finish your work then submit it to these tools for detection. This is because there is a high chance of being caught with incidences of plagiarism even when it's unintentional.
Unicheck has considered this and created a solution for every student. The plagiarism checker has integrated with Google docs add-ons to make work easier for you. Instead of submitting work when done, you can check for plagiarism when writing the document.
This feature is not present in Turnitin; you'll have to upload the document for scanning when you are done writing.
The integration with google classroom has simplified the teacher's work by cutting all the time it takes to revise assignments. Now, documents can be automatically reviewed once a student has submitted it.
The search capacity for Unicheck is much broader than Turnitin, even though it has a database that is 20 years old. As a lecturer, you can search for documents simultaneously from multiple sources, including past assignments, web indexes, and even open databases.
---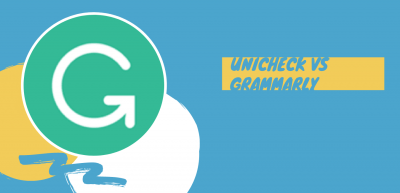 Unicheck Vs. Grammarly Plagiarism Check
Grammarly is online software that detects: spelling errors, incorrect grammatical words, and sentences, spelling and punctuation mistakes, wrong use of words, and plagiarism in a text. The software comes as an online editor for different browser extensions, including chrome and also as an app for IOS and Android.
While the focus is not majorly plagiarism detection, Grammarly can detect instances of plagiarism in a document. However, when you compare it with Unicheck, Grammarly is considered a less reliable means of checking for plagiarism.
But, it's still a good means of checking for plagiarism. Grammarly compares written material with more than 16 billion copies of content in the form of academic papers and content stored on ProQuest's database.
It is similar to Unicheck in terms of highlighting the plagiarized text and even shows a link to the source.
If you want to check for plagiarism using Grammarly, you'll have to use either of these methods; Grammarly for Microsoft Office or the browser interface.
When compared between the two, Unicheck is much more advanced because it can detect even instances of paraphrasing. The plagiarism tool is also about to introduce AI-based functionality, which can identify translation and also contract to cheat.
It is much easier to beat Grammarly checker than Unicheck.
Also see: Grammarly vs Turnitin
---
Final Word
Even though plagiarism is not new, it's a serious offense with serious consequences if caught. Teachers have adopted various techniques to help with plagiarism detection and made it mandatory for every assignment to be original. In recent years, cases of plagiarism have increased thanks to advancements in technology.
One tool that is loved by teachers is Unicheck. The tool detects all forms of plagiarism. Even with all these, students are still trying to devise ways of beating the plagiarism checker.
One of the ways is changing the document into a pdf format then use mojibake to manipulate the texts. The other method is, paraphrasing the text, though it might look simple, Unicheck can detect plagiarism unless you cite the source.
You can similarly fabricate references for books and authors.
You can also add images on your text to beat Unicheck. The plagiarism tool might detect this unless you add images on paraphrased content. You can even cheat by translating content from a different language.
However, the surest way to beat unicheck is to use our plagiarism free essay writing services.
Compared to other plagiarism tools, Unicheck is much more advanced in terms of how difficult it is to fool it. Turnitin is great though it is much more expensive. Grammarly is better if you are trying to check for grammatical errors and also plagiarism.
See how Unicheck works with google classrooms