What is Urkund?
Many students ask the question: 'how to cheat/beat urkund'? But what is urkund?
Urkund is one of the most sought-after ingenuity checking and plagiarism recognition service. It was developed by the Prio Infocenter AB group. It was created for tutors and professors who require an additional tool to determine originality of papers.
The platform ensures students submit original paperwork. As of today, Urkund has partnered with institutions of learning for assessments and is used by millions of students and teachers worldwide.
The Urkund system uses texts in large database systems, existing students' research and web resources to compare submitted assignments. After comparing, the system gives an analytical overview of the findings, to determine the similarity percentage.
---
How does Urkund work?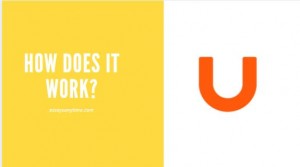 Urkund uses an automated text-recognition system that is incorporated with complex algorithms to effectively detect plagiarized content. The system uses a large database consisting of the following three source areas;
Internet. The internet is a rich source of content with billions of pages worth of information.
Existing students' materials. The system uses academic papers earlier submitted by students to compare the submitted work.
Published content. Includes newspapers, books, journals, articles, etc…
Urkund intensively analyzes the content and highlights the areas that have been plagiarized, in case there are any. Although Urkund is an important tool to protect your content, it is also a headache for students who wish to complete their assignment in time.
---
How to cheat Urkund
You can cheat/beat Urkund by paraphrasing, hiring a professional essay writer, changing your documents format or using symbols or alphabets f a different language that looks similar to the English language. However, the best way to cheat Urkund is by ordering a plagiarism free essay.
It has proven to be an uphill task to meet the required level of uniqueness in Urkund. Their near-perfect machine-learning system works excellently. This, however, has not gutted the ambitions of students trying to find ways of working around the system.
Below are some of the ways you can use to cheat Urkund. However, there is no certainty that you won't get caught.
Paraphrasing
It has been around for a long time, and arguably, an effective and safer way to trick the impressive Urkund system. The system is designed to detect passages and sentence constructions that appear kindred, but it doesn't often recognize paraphrased content.
By paraphrasing, you write about the subject using your words, getting the uniqueness and assurance that the content was written by you. The key idea remains intact.
However, it is important to note that paraphrasing takes a lot of time and is a risky affair because it doesn't work all the time. It also requires a high level of language knowledge.
Also see: Is paraphrasing bad? 
Hiring a genuine writing service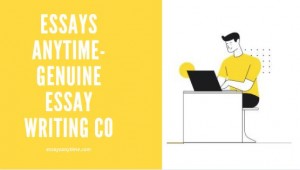 Hiring a professional essay writer to write the text for you is the most effective way to beat the Urkund system.
A professional writer guarantees original work. This way, you will not be concerned about "how to cheat Urkund" because writing services always guarantee plagiarism-free work.
If you feel that you have exhausted all available options to submit quality work, then it is advisable to get an expert to do the heavy lifting for you.
There are many professional platforms to choose from. These experts' help will save you time and cool your nerves.
However, it's best to research the best writing services available in the market to avoid untrustworthy platforms and the risk of getting bad content.
Make sure you provide your writer with the correct instructions from your tutor.
Also see: Is it wrong to pay essay writing companies to do your work?
Changing the document's format
It is possible and very easy to convert your word document into other formats. You can, for example, change your document into a PDF and adjust its general structure. For instance, if you use Macros, you can modify your piece until the Urkund tool will not be strong enough to detect that it is not unique. It will see it as an original piece.
The advantage is that you can turn your word document into any text of your choice, and it is a very quick and easy way. However, your lecture can still read and assess your paper, and find the content non-original.
Adjusting the language
This method is used by many students to cheat Urkund. You find a different language that has alphabetical letters that look similar to those in the English language. You simply replace them and the content becomes original. It is a very efficient way to cheat Urkund's plagiarism tool.
This method is easy, and you don't have to pay an expert to do it for you. Additionally, it does not require any software because you do it manually. However, the lecturer can be able to detect that the alphabets have been changed.
Note: Urkund development team regularly updates their system to tackle tricks used by students to cheat their way around the system. Although paraphrasing is a good way to ensure originality, hiring an expert is the best method to choose.
---
Methods That Don't Work- cheating Urkund 
Various methods are believed to work, while in fact, they don't. Well, they may have worked earlier but the Urkund system is regularly updated to help catch these tricks. Below are some of these tricks. Avoid them at all costs.
Adding images
Some students are incapable of writing their research assignments. They, therefore, add images on the text to make it appear like the required length of paperwork. However, Urkund easily detects this deception since their system has algorithms that detect word length. Although the system cannot remove such images, they just flag the papers.
Make it invisible
Some students go to the extent of replacing the spaces in their work with "invisible" white text. The Urkund's Feedback Studio, sufficiently identifies papers that have the whiteouts and they are immediately rejected. A good example is writing like this: How.to.cheat.urkund. This will be whited out. The thing is, these whiteouts make your works appear to have unusual word lengths. Additionally, a text-only report will display only the texts, regardless of the color used by the student.
This is "My Work"
The student adds quotation marks around their work to make it look like it has been written for the first time. Urkund doesn't exclude the quoted material automatically. Only the lecturer can key in this option in the settings. However, the final report will show the quotation marks both at the beginning and the end. If the teacher opts to completely exclude the quoted material option, Urkund will automatically display a warning, if most of the student's work has quotation marks.
The thesaurus trick
Many people think that can they avoid plagiarism by replacing some of the words used in the original piece with synonyms. This doesn't work because one of Urkund's main features is that it can determine synonyms easily. However, the thesaurus trick works pretty well with paraphrasing to submit original work.
Using Macros as a disguise
Using Word's Macros to disguise content doesn't work because the Urkund system completely strips macros from word documents. For instance, if your file has "~I" but the student replaces it with the "I" in macros, Urkund software strips these Macros and makes the original "~I" appear in the essay. By doing this, whatever the student had written before converting the document appears automatically. This is included in the Similarity Report and other files that will be forwarded to the teacher.
Unprofessional services
Some writing services are not reliable and can end up ruining your paper. For example, a writer may deliver original content, but the key idea is not clear. It is advisable to do your research well about the best writing services to avoid this.
Also see: Hacks for International Students Studying in NEW ZEALAND
---
Verdict
The above tricks may help you with how to cheat Urkund but you cannot always get away with cheating. As it is the case with most systems, Urkund has flaws, which is why many students are confident they can beat them. However, it works very well and the chances of getting caught are high. Moreover, many teachers are well aware of these tricks. Use the above tricks when you have no alternative.
There are also methods that don't work and it would be suicidal to think that you can successfully use them. Rewriting about the subject, or ordering a custom paper specially written for you by a professional is recommendable.