A college application essay is important as it may have a significant effect on your career. As such, it would dictate that you spend time, effort and thought on it.
However what do you write in your admission essay if you are boring and nothing has happened in your life? Well, no one is ever really boring.
There is always something unique about an individual. You have to dig deep and be willing to learn more about yourself.
College essays are no ordinary essays since they require you to write about yourself in a detailed and concise manner. If you are having a hard time trying to figure out how to write your college application essay, follow the techniques and guidelines below.
---
What Do I Write in a College Admission Essay if you are boring?
Ideally, if you are boring and nothing has happened in your life that you can include in your college admission essay, you can include attributes that makes you special, include details that will help the reader understand you, include any special skills you possess or share what motivates you.
Find out what makes you special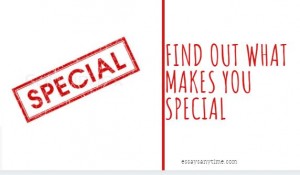 Identifying your unique attributes is difficult. The little things that other people see as unique about you might not be that obvious to you. They look normal to you because you live them every day.
To get an idea of what makes you special, ask yourself some questions and write down the answers on a piece of paper.
The questions and answers help you get a rough idea on some of the things to include in your college essay.
The following questions will help you identify your unique attributes; Are there any instruments you play? What is your level of commitment? Have you travelled? How has your youth been? Visualize yourself in 5 years.
By the time you finish answering these questions, you will identify something special about you to include in your college essay.
Include details that would help your reader understand you
A strong college essay plays an important role in helping the reader understand you better. You may focus so much on your qualities and attributes and end up forgetting about your experiences.
Describing your experiences in great detail make you stand out. For example, do not just say that you are great at football.
Explain how you helped your team win the state championships by scoring a lot of goals or how you recovered from an injury and got back even stronger. The smallest details matter. When you add them up, they create a unique story.
We are all capable of something unique. You could be talented in sports or have different abilities.
Some of these abilities may be communication prowess, leadership (solving disputes or guiding your colleagues on the way forward), good management of time and resources, excellent research techniques, etc.
Include the abilities in the college essay and describe what you have achieved using these abilities. They show your level of maturity.
What motivates/interests you?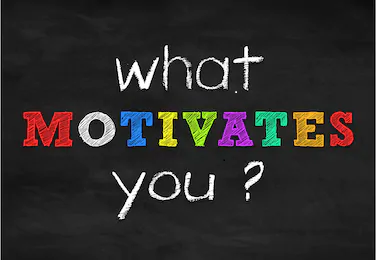 It is a popular question that you need to focus on when writing your application essay.
Write about getting good grades, becoming an all-rounded student by participating in extracurricular activities, creating an excellent basis for your future endeavors as the major factors that motivate you.
The college admission committee will see that you are serious about joining the institution.
Include information about your family, education and work experience
Share your experiences when growing up. For example, your parents could be the reason you have decided to pursue the course in that college.
Do you have any siblings? Have they also swayed you to apply at that school? Where did you go to school? What values did your parents instill in you when growing up? Do you consider them important?
Are they part of the school you wish to join? Have you had any working experience? All these questions help the reader understand you in an in-depth manner.
Why would the members of the program want to choose you over other applicants?
Here, write about your diversity. Include your greatest strengths and how you developed them so well. Explain what you want to achieve in college by the time you are graduating.
Show the reader that the college is instrumental in helping you make life-changing decisions. Research about the college so that you get to know the core values of the institution.
Explain to the reader how you intend to uphold these values. Showing a strong interest in the school makes you stand out from the rest of the applicants.
Most students have the capability of writing down an excellent college essay but run low on self-esteem. In many cases, students write their college essays thinking about the qualities of other students.
They end up sounding too obvious and unauthentic. Believe in yourself. Write about your experiences, regardless of how small they are.
These experiences played an important role in shaping your current life. Honesty is a virtue, and immediately the reader detects that you are honest, they will be willing to read more.
Ask for help from a friend/relative or an expert
Writing a college essay is not easy. If it proves to be too difficult, ask for help from your friend or relative. More often than not, your close friend or relative understands you better.
Tell them to write down your strengths, weaknesses and unique qualities. They should include an experience they have had with you to back up these impressions.
Read them on your own and pick the qualities and strengths you find to be true.
We have the best admission essay writers in our midst. Hire us today ad enjoy superior admission essay writing services 
---
What should you never write about on your admission essay?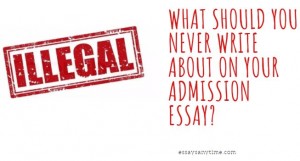 In your admission essay you should never write about famous quotes, your political or religious views, it is important to not reiterate your academic excellence and to avoid writing about a general topic.
Including famous quotes in your essay is a simple way of telling the reader that you have run out of ideas, or even worse, you do not know much about yourself.
It also shows that you lack authenticity and the innovation that is required by many colleges. Make the admission essay about you. Your voice should be predominant in the entire college essay.
You gain the reader's favor because you assure them that you will carry the excellent writing skills to the classroom.
Do not reiterate your academic and extracurricular excellence
Your academic records and achievements out of class are captured in your transcripts and list of activities. Including them in your essay is monotonous.
Instead, add another aspect to your college essay. For example, how do you relate with your classmates? What are your leadership virtues?
You keep the reader engaged and willing to read more because you have already created a vivid picture in their mind, of what they should expect from you.
Be unique- do not sound like everyone else
A common mistake made by students is sharing their essay to many people- parents, counsellors, friends and teachers.
Each person gives a different opinion on what you should add or remove. You end up editing the whole essay according to the various ideas given, and in the process, you lose your unique voice.
Although it is important to get second opinions, do not sound like everyone else. Uniqueness grabs the attention of the reader.
Writing about how lucky you are
Being brought up in an affluent household is a privilege, and you do not have to share that with the admission officials.
The last thing a person wants to hear about in your college essay is how far you have travelled, or the kind of house you live in. It is a turnoff.
Avoid writing about a general topic
Write an admission essay that is more focused on your character and attributes. Including a general topic in your college essay turns off the reader.
The reader gets demotivated to read on.
After all, you are not writing the essay for grading! Focus more about yourself, what you are capable of and include reasons why you are interested in joining the institution.
These two fall under inflammatory topics. They are the most polarizing topics to venture in.
Therefore, it is wise you avoid these topics or any other topic that may trigger personal feelings.
---
How to write a personal statement if you are boring
Share something about yourself
Your personal statement should share something about yourself. Write about your character, attitude or the core values you hold.
Sharing something personal with the reader tells them about the kind of person you are. Your voice should be evident in the essay to make it more personal and unique.
Write to the specific college
Your statement should also reveal your interest to join the college.
Explain to the college admission committee how it has always been your desire to join the college. Show them how you would fit in at the college if they accepted your college application form.
Additionally, explain why it is the ideal place for you to pursue your course.
Do not repeat what is already in the application
By repeating what you had written in the application form in your personal statement, you turn off the reader. The personal statement should include information about you that is not captured in the college admission essay.
Mostly, share personal information.
Write an attention-grabbing introduction
Do not start the personal statement by introducing yourself or repeating the question asked. It is a cliché. Instead, think about an introduction that will grab the attention of the committee.
For example, start by explaining an experience that changed your way of thinking. The reader will want to know more about personal experiences. Good introductions play a vital role in enhancing the reader's eagerness.
Focus on a single well thought point
Instead of writing many shallow points that have no basis, focus on a single well-researched point and support it with examples.
You get to explain yourself better and remain relevant. Be yourself and convey your honest feelings.
---
Conclusion
In this blog we answer the question: What to write in a college essay if you are boring. If you follow the above tips to the letter, be sure to write a college essay or personal statement that will grab the attention of the college admission committee.
Writing a college essay may be an uphill task, but that does not mean it is impossible.
Write your college essay, consult with your friends and relatives, edit, proofread, re-edit again, and smile on your way to submit your college admission essay.
It is not that complicated.
Watch the video below to learn how to write your college application essay