Essays and research papers demand exquisite writing skills and high-level research, to get the best topics and ideas.
You must have excellent research skills. Failure to that, all your efforts will amount to nothing. A crucial part of the research process is identifying a credible source.
It is not a complicated process, but that does not mean it is easy. To find a credible source, ensure the site is peer-reviewed, well-researched and has the necessary citations from reputable sources.
This article enlightens you on the meaning of a scholarly source, why you should use scholarly sources and some of the places to get reliable information.
---
What's a scholarly source?
A scholarly source is any form of content written by an expert in a specific area of study to inform/and educate scholars interested in the same field.
Scholarly sources should consist of the most recent research, news or findings. Scholarly sources include academic journals, books and conference publications.
Cite primary and secondary sources accordingly.
---
Why should you use scholarly sources in your essays and research papers?
Scholarly sources have high levels of credibility and authority. Including them in your paper enhances the quality of your overall work.
If you are keen, all areas of study consist of ideas and discoveries made by people who came before us. Therefore, all information studied has a verifiable source.
It is the reason why the use of scholarly sources is an existing attribute in all academic disciplines.
They help the writer to evaluate truths and identify the strengths and weaknesses of the declarations made in an essay.
The academic world has evolved greatly, from wall inscriptions to printed paper, and now we are at the electronic age.
There are millions of web pages available, all of which have information based on the opinions of different people.
The scholarly source distinguishes between verifiable and unverifiable sources by providing the necessary elements required to evaluate the truth and authenticity of the information acquired.
---
Is Healthline a credible source?
Healthline is a reliable source as it uses scientific sourcing to back-up all its information.
It is unbiased and rarely uses emotional words. It also respects the opinions of other experts in the health industry by allowing them to peer-review the content posted on the official website.
Healthline, therefore, is a credible source because it adheres to all scientific principles.
Can I use Healthline in my essay or research paper?
You can use Healthline in your research paper because all the articles posted on the website come from medical journals belonging to reputable academic research institutions.
These medical journals consist of well-researched facts by experts in the health industry.
All the information is based on scientific research. The content is also fact-checked to enhance accuracy.
---
Is WebMD a credible source?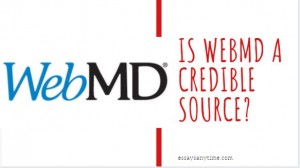 Reputable health services like WebMD is a credible source offering authoritative sources of health information.
It empowers health students, patients and health professionals with objective and accurate health information.
Articles posted on this website incorporate the original publishers' information which helps you find the original research.
Can I use WebMD in my essay or research paper?
Although the WebMD website provides useful information, the articles are not peer-reviewed so you cannot use it in your research papers.
It is a secondary source of information that writes a summary of the original content. The website, however, gives links to the sources, and you can use them to find reliable sources. The information is always accurate and easy to understand.
Is Biography.com a credible source?
Websites like biography.com is a reliable source because the site publishes stories about people and their experiences.
The published views are based on personal opinions, and they do not have any external source.
It a reliable source of information because you get to learn from other people's experiences or their way of doing things.
Can I use Biography.com in my essay or research paper?
No. There is no particular way of telling whether the information is correct.
They could be lying. Also, there are no sources. You can only use the website to get a general idea on what to choose as part of your research.
---
Is BBC a credible source?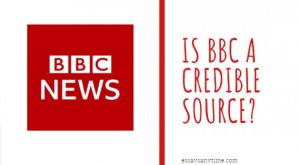 Reputable news channels like the BBC is a credible source of information.
The BBC Bitesize provides reliable and comprehensive materials consisting of digital and print resources.
Some media clips and articles support teaching and learning.
The content is well-researched and engages the researcher to learn more about a particular subject.
Can I use the BBC in my essay or research paper?
Yes. The BBC is a reliable news channel with a long reputation of covering even the minute details when covering a story.
They are also unbiased. Use their resources when researching about events.
However, if your research is science-based, then you cannot use it for your research paper because they are not the primary source.
---
Is Ballotpedia a credible source?
Online political encyclopaedias are credible sources.
A good example is Ballotpedia where sources have the least bias, and the reports are factual and well-sourced. Ballotpedia is one of the most credible media sources.
It enlightens people about politics by giving accurate and objective information on politics.
The article goes through fact-checking before posting.
Can I use Ballotpedia in my essay or research paper?
If you are doing a research paper on politics, then you can use Ballotpedia, but only for research purposes. The platform serves as a secondary source. The articles posted are well-sourced, meaning you can use the information provided to get your primary source for citations. The sources are well-researched by professionals, and they guarantee originality.
---
Is Bizfluent a credible source?
Online business platforms are reliable sources. The articles posted on Bizfluent are real-life experiences of entrepreneurs who ventured into the world of business and flourished.
The tactics, information and tools are trustworthy. They are also well-researched because they go into details of the entrepreneurial process.
Bizfluent's experts are knowledgeable, which guarantees credible information.
Can I use Bizfluent in my essay or researcher paper?
A good research paper includes interviews and testimonies from various professionals. Use Bizfluent to get primary information on business ideas and techniques from experts in the field.
These ideas are well-researched and explained with examples. However, to increase the quality of your work, research on other sources.
---
Is CDC a credible source?
Government-based institutions like the CDC is a credible source because it uses information that is well-researched and sourced to provide information on infectious diseases.
The agency is trustworthy and uses analysis and facts to determine the causes of any infections.
Information is peer-viewed by professionals in the health sector, reducing the chances of error.
Can I use the CDC in my essay or research paper?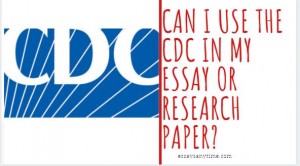 Using CDC in your essay makes your work to be of high quality. CDC journals and articles are original because health experts engage in in-depth research to curb the spread of an infectious disease.
They write about their experiences and the procedures into great detail.
Since they do this practically, the journals are original and excellent primary sources.
---
Is History.com a credible source?
Online journal websites are excellent reliable sources. The History.com website publishes original articles describing how events unfolded in the past.
The journal is peer-reviewed making it credible and trustworthy. There are book reviews and archived pieces in all categories of history readily available for researchers to use.
Indexing services guarantee the quality of the articles.
Can I use History.com in my essay or research paper?
Yes. History.com journals are original, making them an excellent primary source.
If you are researching about a particular time in history, back up your arguments with this journal.
journal allows peer-reviews, to build on the confidence of researchers.
You can also find other sources on the journal to widen your research.
---
Is NPR a credible source?
Public radio stations like the NPR is a credible source.
The station sources information to reliable content found in organisations such as maristpoll.marist.edu, UNICEF, Washington Post and The Economist.
They only report on facts after doing thorough research and sourcing. It is a trustworthy source of information with moderate liberal biases.
Can I use NPR in my essay or research paper?
NPR uses information from reliable sources. They publish factual reports all the time. They have never failed a fact check, making them so reliable, and trustworthy.
The news report is accurate, up-to-date, and they cover both sides of the story.
For event researchers, NPR is an excellent platform to get reliable secondary information.
---
Is Mayo Clinic a credible source?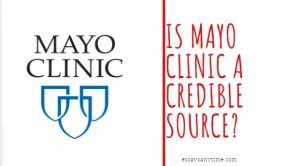 Medicine and science institutions like the Mayo Clinic is a reliable source. The organization conducts broad medical and scientific research making it the world's leading medical institution.
They have an online website where they post credible health information.
The medical professionals ensure that only facts are published by using credible scientific sources.
Can I use Mayo Clinic in my essay or research paper?
Mayo Clinic authors publish original biomedical journals that are perfect for a research paper.
The journals consist of work from a broad range of scholarly work.
To complement the excellent research, the author also includes credible sources.
There is always room for innovation as the professionals conduct extensive analysis and research.
---
Is Time magazine a credible source?
Magazines are credible sources. Unlike many blogs on the web which lack peer reviews and citations, the Time Magazine honours journalistic standards of publishing truth.
The magazine authors only publish well-sourced facts and have a proper fact check record.
The sources are trustworthy but may sometimes demand further investigation.
Can I use Time Magazine in my essay or research paper?
For students who are writing an essay based on events and news, they can use Time Magazine to cite their sources.
Articles published in the magazine are factual and narrated exactly the way they occurred. They use trustworthy sources, and all the information is peer-reviewed.
Time Magazine covers both sides of the story.
---
Is Goodreads a credible source?
Social media platforms are reliable sources. Goodreads platform deals with book reviews.
It is a reliable source for researchers looking to be guided on the best books to read.
However, if you are looking for a reliable source of information, you will be disappointed because the authors do not cite their sources.
Can I use Goodreads in my essay or research paper?
No. Goodreads contains a lot of misinformation about the content in the books. There is no peer-reviewing, and there is no way of telling whether the information is correct unless you do the research.
There are no sources for texts. However, you can easily find a book to do your research by reading the reviews.
---
Is PBS a credible source?
Media houses are excellent credible sources. The PBS publish news and events in their purest form.
It has trustworthy sources, and it is not biased because they cover all angles of the story. The news is evidence-based and accurate, making it the most preferred and trusted media house in America.
Can I use PBS in my essay or research paper?
Political and events researchers can use PBS as the primary source of information.
You can cite interviews of politicians or use the evidence-based reports. PBS sources are trustworthy with a clean fact-check.
Information published is well researched and covers a wide area.
---
Final thoughts
In this blog, we help you answer the question: is my source credible? We look at some of the most popular sources of information online and discuss whether they are reliable and whether they can be used for academic papers.
Watch the video below to learn how to determine the credibility of a source